Infor recently updated handhelds and MSCM for a cloud environment. The test user was able to download the Infor CAB files to the handheld but was unable to download the PlatformDLL file. The error message kept coming back with "Internet Explorer cannot download file"
After ensuring all permissions were set for the user and running several tests, rechecking the configuration setup. We finally located the issue from the update and it turns out a port was reset to a default value and we had to change the Service Type to LHC. Below are the steps you can take to resolve this if you're experiencing a similar issue.
Login into MSCM with Server Administration group rights.
Select MSCM Configuration >> Additional Settings
Select Service Type LHC and under Handheld Service Properties, ensure you're using the correct port. For us we had to update it to 1447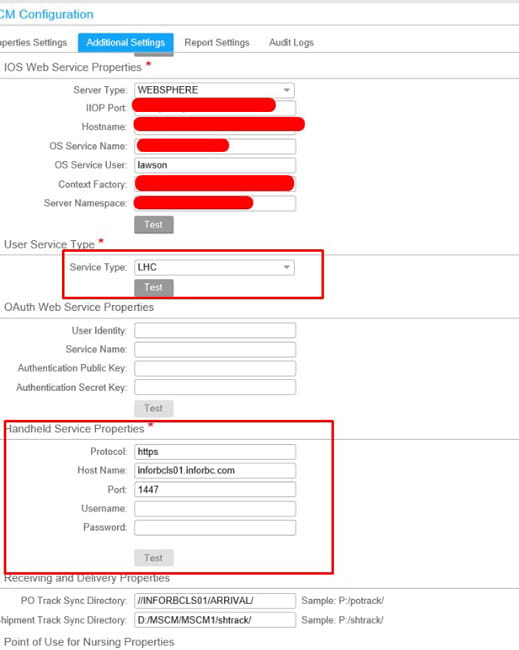 We updated both LSF and handheld ports to 1447 and the user was now able to download the file.
Hope this was helpful!
https://www.nogalis.com/wp-content/uploads/2021/03/Lawson-MSCM-Handheld-Unable-to-Download-PlatformDLL-File.jpg
470
470
Angeli Menta
https://www.nogalis.com/wp-content/uploads/2013/04/logo-with-slogan-good.png
Angeli Menta
2021-04-06 09:39:36
2021-03-30 16:53:51
Lawson MSCM Handheld Unable to Download PlatformDLL File